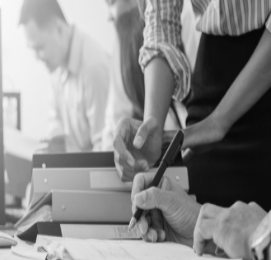 I was at an event recently with the Commercial Director of one of the industry's top contractors when he told me that for the first time in his career he had received a letter from a large specialist contractor advising that it would not be able to provide the 12 year run off PI insurance since 'it was no longer available in the market at a commercially viable rate'.
We have all seen similar wording in contracts and warranty documents down the years and wondered whether they would bite – it appears that our questions are going to be answered.  In this particular instance the solution was to reduce the level of cover and increase the excess to obtain the required cover.
It appears that the UK Construction market has not seen the last of the effects of the changing insurance market.
What does this mean for the industry?  For specialist contractors it must surely see an increase in their pricing to reflect the increased costs of premiums.  As for Main Contractors I wonder whether they will continue to have the appetite to put themselves in the contractual chain for design risk when precious few of them actually design anything themselves.
Will we see a return to direct relationships between employers and designing specialists through collateral warranties or other contracting relationships?
I certainly see that there will be a push back to have design responsibility sit with the designer, whether that is architect, engineer or specialist and surely this ought to be the case anyway.  The Contractor ought to be there for his management, facilitation and co-ordination skills not to underwrite the performance of the designing businesses.
An architecture student in a lecture group recently said that in college students were being taught the benefits of BIM and collaboration and that somehow this idea of design responsibility for design sitting with the designer compromised the benefit of early contractor involvement.
Perhaps it is high time that the industry re-educated itself to respect the contribution of the various parties involved in the project and the contractual chain and to play to their respective strengths.
March 2019