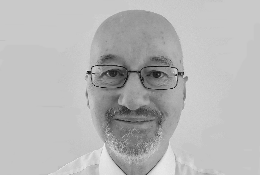 David Page
Senior Consultant
David is chartered qualified with over 30 years experience; he is instrumental in assisting clients in unravelling complex contractual disputes and managing the adjudication process.  David has just concluded six years of work with an international construction company on the largest waste management project in Europe.
David has an in-depth understanding of contract law and dispute resolution and even lectures on various forms of contract. He has strong analytical skills and a sound understanding of programme drafting and delay analysis techniques. David is also an RICS accredited Expert Witness.
He also has experience of interim management roles putting commercial and contractual control documents and procedures in place. Having trained as a quantity surveyor with Marples Ridgeway and Higgs & Hill, David managed commercial matters on a number of large and varied projects.
Before joining Commercial Risk Management in October 2005, he was commercial director for a large interiors fit out contractor where he was instrumental in setting up commercial controls and building the QS team.
Contact: Email David
Peter Harper
Senior Consultant
Peter has over 20 years' experience as a Commercial Director and has the ability to work in areas outside of his direct responsibility.
He has extensive construction industry experience on a range of protect values and market sectors, including Retail, Commercial, Defence, Education, Health, Leisure, and High Rise Residential.
He prides himself on developing good relationships with Clients and Subcontractors alike and has a thorough understanding of risk management (commercial, legal and construction).
Peter is a practical problem solver and focuses on achieving successful project outcomes by developing strategies to unlock issues and creating solutions to progress matters to a conclusion.
Contact: Email Peter
Rodrick Wilson
Consultant
Rodrick is a senior construction professional with 20 years experience delivering commercial management across a wide range of construction fields including residential, educational, offices, medical and airports as both new build and renovation projects.
Rodrick is based in London and has worked through all stages of the construction process from pre-tender to financial close out, site and office based, both addressing client needs and managing contractors performance.
Contact:Email Rodrick